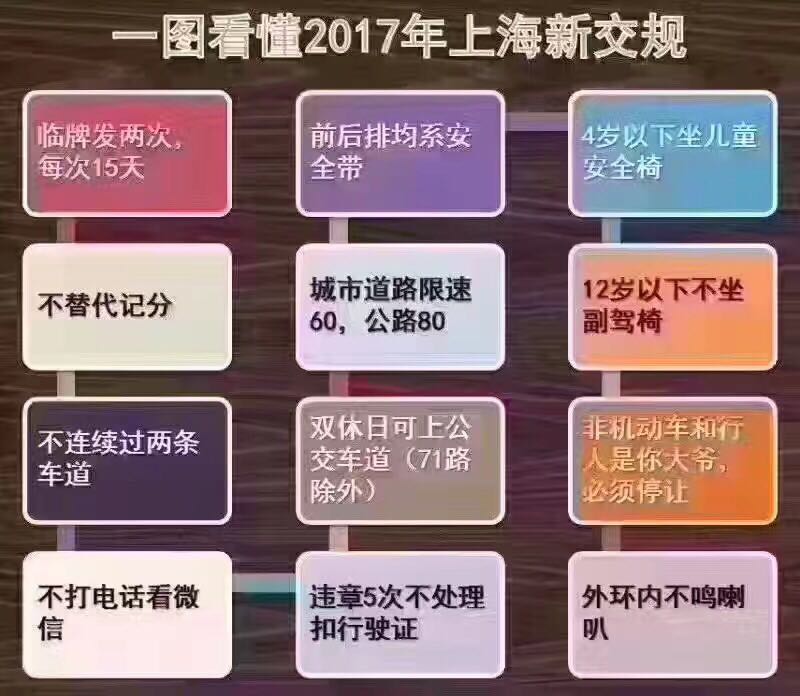 Here we want to share the new traffic rules of Shanghai:
We can apply for the temporary car plate two times . Each time will be valid for 15 days.

Can't use another driver's licence instead the one who drove to accept the punishment.

Can't change two lanes one time


Can't use phone to call people or check WeChat

All the passengers in the car have to fasten the safety belt.

The speed limit for urban road is 60 km/hour. The speed limit for Highway is 80 km/hour.

Weekends can drive in the bus lane except for No.71


Break the traffic rules and not fulfill the punishment more than 5 times, the police will detain the Vehicle License.

The child who is younger than 4 years old need to have Child safety seat.

The children under 12 years old can't sit in the front seat( co- driver seat)

When come across the the non -motor vehicles or pedestrians, have to stop and let them go first.

No honking within the out circle.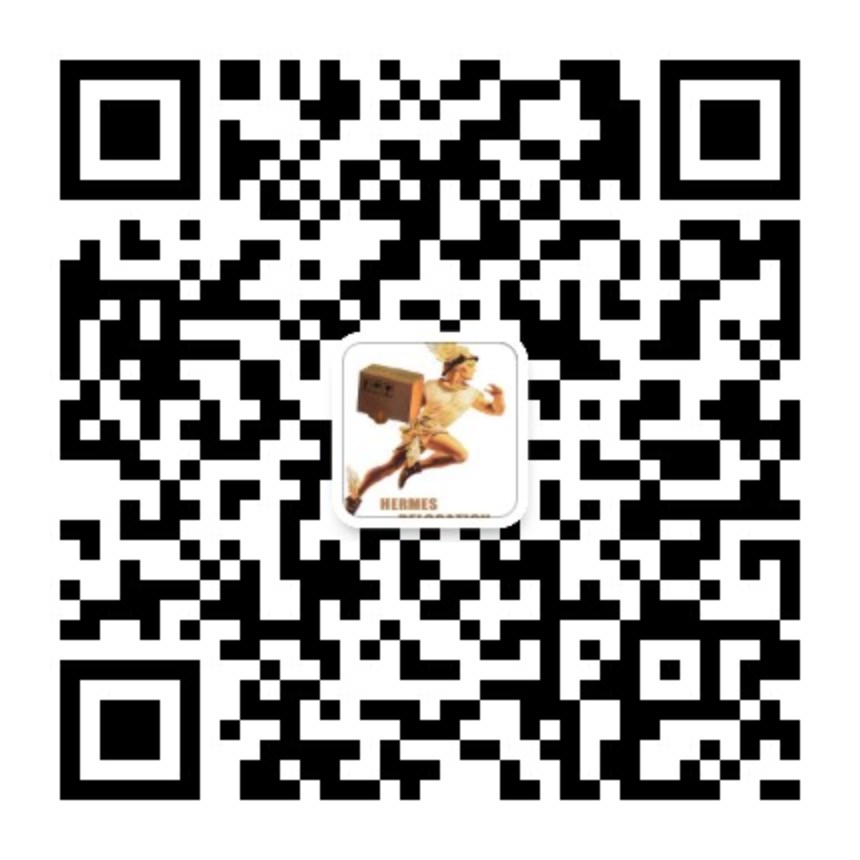 Please scan above to follow us
We have more aritcles about the visa policy , the moving instructions in the history. Please check if you are interested.
Hermes International Moving Company is an experienced moving company, we aim to be your relocation consultant and your moving partner. We will do our best to put it into practice.
We are open to every good idea and capable people. If you have any suggestion and interest about the Hermes Relocation's developing and future, please feel free to contact us, everyone is welcomed.
Hermes International Moving Company.
Website:www.hermesrelocation.com
WeChat : HermesRelocation
E-mail: info@hermesrelocation.com

Phone : 021-50591173/ 18019371571
If you find this information useful, feel free to share this with your friends.
At Hermes Relocation we are always ready to serve.